Secure Recycling and Disposal
Donate your computer-related equipment, new or old, working or not, free of charge. Your old computer equipment may be refurbished or reused and put back in the community; to volunteers, to community organizations, or to local Thrift Stores. If your donation cannot be reused, I will recycle it as securely, locally, ethically, and sustainably as possible. Contact me for more information.
You may have some computer equipment that won't start up, or function properly, and you are unsure if you want to invest the time or money to make it usable again. I can usually recover that lost data for you at a reasonable cost; and if not, I can securely recycle or dispose of your equipment and personal data so that no one has an opportunity to collect your secure data.
Some people are under the assumption that they do not have any secure data on their system but I assure you that this is not true. Every system contains enough personal information (documents, pictures, passwords, etc.) that if obtained by the wrong person, can inflict serious repercussions. Your personal and professional security is my highest priority.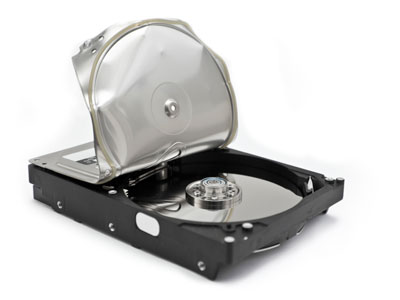 Computer recycling (e-waste)
Computer recycling, electronic recycling or e-waste recycling is the disassembly and separation of components and raw materials of waste electronics. Although the procedures of re-use, donation and repair are not strictly recycling, they are other common sustainable ways to dispose of electronic waste.
Data security
Hard drives that are not properly erased before the computer is disposed of can be reopened, exposing sensitive information. Credit card numbers, private financial data, account information and records of online transactions can be accessed by most willing individuals. Organized criminals in Ghana commonly search the drives for information to use in local scams.
Secure recycling
The typical process for computer recycling aims to securely destroy hard drives while still recycling the byproduct. A typical process for effective computer recycling:
Receive hardware for destruction.
Shred hard drives.
Separate all aluminum from the waste metals with an electromagnet.
Collect and securely deliver the shredded remains to an aluminum recycling plant.
Mold the remaining hard drive parts into aluminum ingots.
From
Wikipedia
, the free encyclopedia